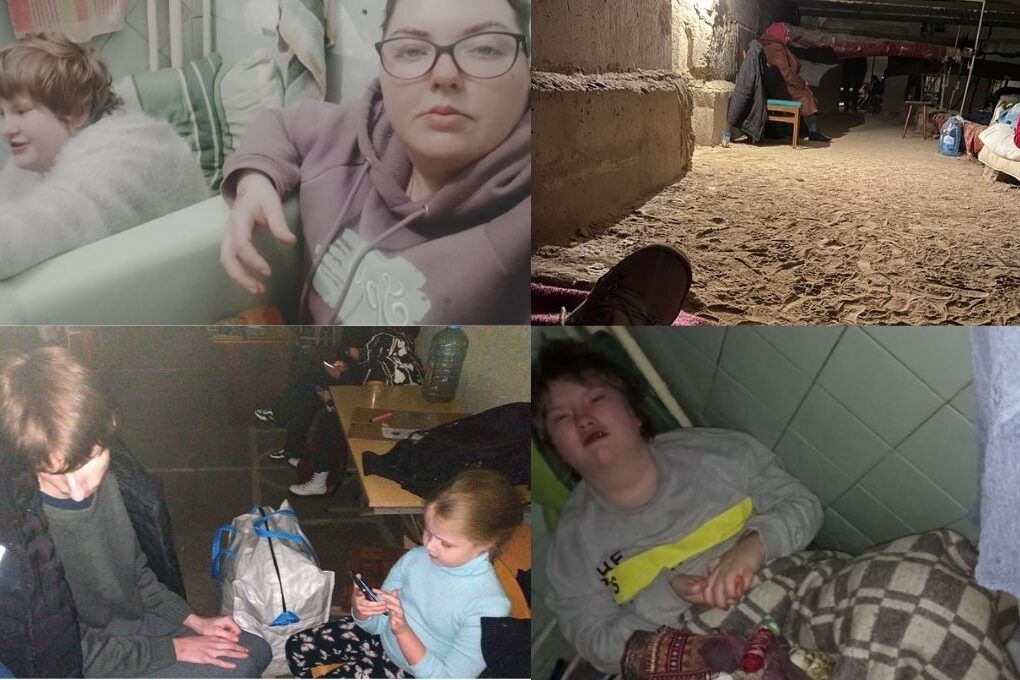 Help Ukraine
How you can support people with intellectual disabilities and their families living through war.
What is happening
Russian forces crossed Ukraine's borders early in the morning on the 24 February 2022 and began bombing locations across the country.
Many Ukrainian people have already been killed or injured, resulting in a humanitarian emergency.
Some people are hiding in basements or bathrooms to protect themselves from the impact of the bombs, while others are trying to escape to other countries.
How we are affected
Sadly, we know that people with intellectual disabilities are among the most marginalized in the already marginalized disability community.
In times of crisis and conflict, people with intellectual disabilities are left out of government responses and international aid.
There are 2.7 million persons with disabilities living in Ukraine.
Food shortages have already begun and many people with disabilities are suffering from a lack of medication or being cut off from support services.
People in institutions who are unable to flee the country or access information about what is happening are at risk of being abandoned and forgotten. EDF reports that least 82,000 children are segregated from society, with countless more adults with disabilities permanently institutionalised. 
What we can do
Inclusion Europe coordinated a call with the VGO Coalition (an all-Ukrainian NGO Coalition for persons with an intellectual disability) so that we could hear directly from them how our network can help.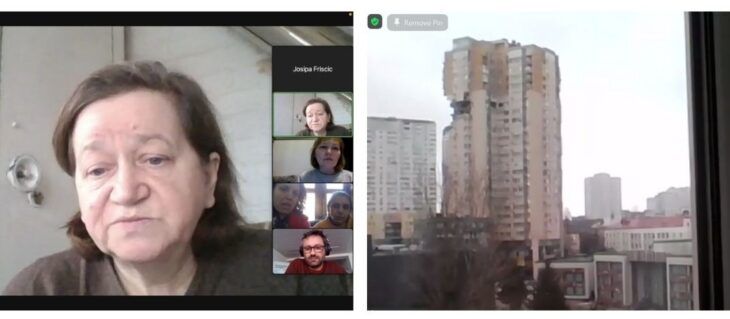 The duties of providing for a family member with intellectual and behaviour disability became much harder now, all our time is dedicated to our beloved ones who survive special storm of turmoil not being able to comprehend the surrounding mess.

Raisa Kravchenko, VGO Coalition
They have told us the most effective ways we can support families living through this are through:
1. Donations
Inclusion Europe is coordinating and distributing aid via their local contacts. They are also launching a fundraiser to collect donations from wider networks.
The money will be used for:
Medication
Sanitary and hygiene products
Long Life Emergency Food: canned food, cereals, canned oil, tea, coffee, condensed milk, etc
Shelter supplies: sleeping bags, mattresses, first aid kits, power banks, etc.
Personal assistants for persons with intellectual disabilities
Transit to safer places: help with transportation, accessibility supports at border checkpoints (wheelchairs, portable chairs, etc)
100% of the funds raised will go directly to the VGO Coalition, a network of 118 Ukrainian local non-governmental organizations for persons with intellectual disabilities representing abut 14 thousand families from all the regions of Ukraine.
2. Call on your governments
We need to talk to our governments and humanitarian organisations to explain that people with disabilities and their families must be included in humanitarian planning.
We are supporting our members to advocate in their countries.
The message throughout our national members and regional networks is clear and needs to be echoed worldwide: include our family members with an intellectual disability include people with an intellectual disability and refugee families who are leaving Ukraine in humanitarian relief efforts.
Messages of support
We are happy to pass on your messages of support to the families in Ukraine.
We want people with intellectual disabilities and their families to know that they are not alone, and people all around the world care about them and send their love and support.
Video messages will be easiest for people with intellectual disabilities to understand and even if the viewers do not speak English, the message of global support will be clear.
Please send your video to Nancy (nancy@inclusion-international.org).
It is important to keep it short (less than 1 minute) and include your name and your country before saying your message. If you have a video phone, you can record the message with the front facing camera. You do not need a tripod or special lighting.
Aryna is 25 years old and has autism. She was in a state of shock, unable to move. She doesn't understand what is going on. She keeps asking her mother whether or not there will be any more shaking."

Yulia Klepets, Kyiv