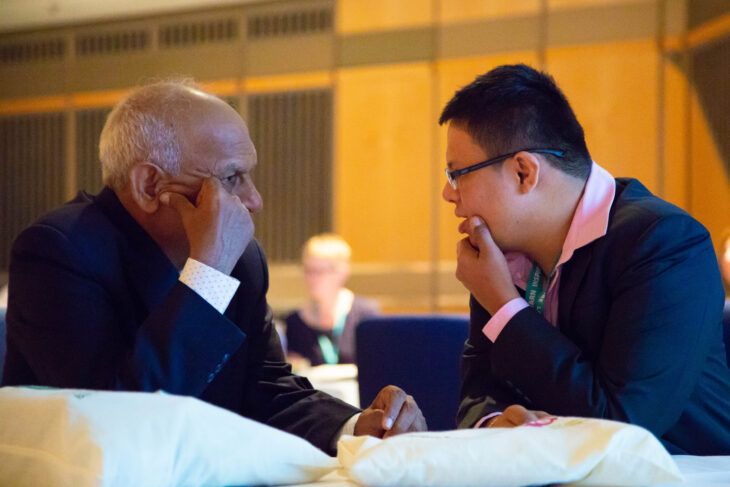 What do we mean when we say 'connecting members'?
Inclusion International is a network. This means that we are a big group of many organisations and people working together for the same goals.
Part of our work is to help our network connect with each other, work together, and learn from each other.
Why is it important?
We do this work to connect people so that we can all learn from each other's experiences making inclusion happen in different countries.
Our members are stronger because of the support and expertise they get from each other.
How we connect our members
Some of the ways we bring our network together are:
Events where our members can come together to talk about important issues.
Working groups and discussion groups for our members that are working on the same issues.
Showcasing our members work through webinars and newsletters.
Coordinating members in the same region to work together on issues that are important in our programme work.
To see the in-person and virtual events we have planned to bring our members together, check our Events page:
To see the groups our members can join, check our Working Group and Discussion Group listing here: