News
Connecting self-advocates in the Americas
Ending discrimination
The Americas
What is Empower Us?
Empower Us is our global self-advocacy training programme. The programme supports our members with their self-advocacy and inclusion work in their countries. Empower Us is led by self-advocates.
Who was there?
Myself and my Empower Us comrade, Jaime Cruz of Perú led the training and were supported by our supporters, Patricia and Magda. 8 other regional self-advocates and their respective supporters were also part of the training.
Self-advocates
CONFE, México: Cesar, Sebastián, María Fernanda, Mariana M, Juan Pablo, Juanita
APAES, Brazil: Stephanie
ASDOWN, Colombia: Laura
Erlan and Carlos, from Bolivia
What were the issues discussed
The training sessions for the self-advocates were as follows:
Day 1 (5 September):
The topics that were discussed werewhat we do at Empower Us, what is self-advocacy, the big issues for people with disabilities, what is a good supporter. CONFE presented on what is citizenship for people with intellectual disabilities.
Day 2 (6 September):
We focussed on talking about Human Rights, the Convention on the Rights of Persons with Disabilities (CRPD), the Sustainable Development Goals (SDGs) and self-advocacy put into action, presented by Jaime and me. There was also a presentation by CONFE on the rights of women with disabilities.
Day 3 (7 September):
Alongside Elena Dal Bo (Inclusion International Council member, Argentina), we talked about the regional self-advocates' network, about how to strengthen it. Then we made an evaluation of our performance during the training, the issues, the activities and the conclusions made at the end of the workshop.
How did the training work?
At the beginning of each day (especially the first two days), we put a series of ground rules about how we should be taking part, such as using "Traffic light" cards.
We made several role-plays on self-advocacy and good support issues to involve them more in the sessions; we also had the participants carry out activities in groups and make billboards on rights, citizenship and the importance of self-advocacy.
How did everyone feel during the training?
All the self-advocates were very happy and active. They shared their experiences and their stories, learned new things, strengthened everything they already knew, and even formed new communication bonds.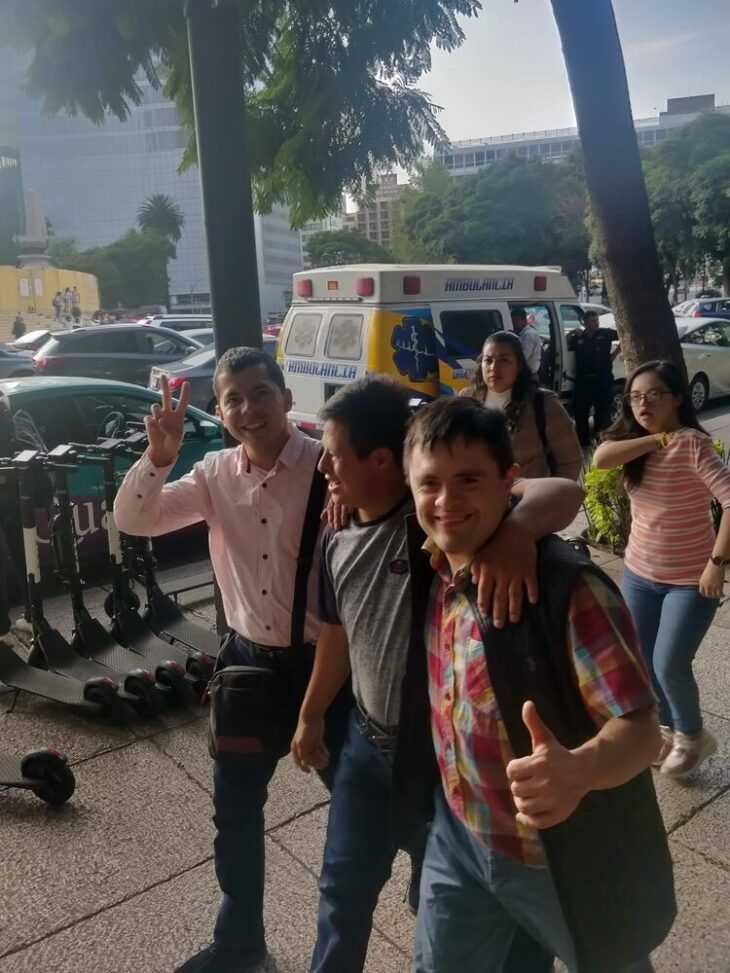 What agreements were reached at the end of the training?
At the end of the training, we all agreed to make a series of commitments to strengthen our self-advocates' network in the region.
We are committed to working together, sharing information about what is happening in our countries, finding new ways to collaborate with each other, also taking into account our families and support supports.
We made a directory of contacts and we already have a WhatsApp group: "EMPOWER US LATINOAMERICANA".
How did I feel during the training?
At first, I felt a little nervous and insecure about how I was going to conduct the training or how the self-advocates were going to feel with it, but with the help of Jaime and our supporters, we could do some great training sessions. I enjoyed sharing many things with them, learning and knowing what they do in their communities. It was a wonderful experience.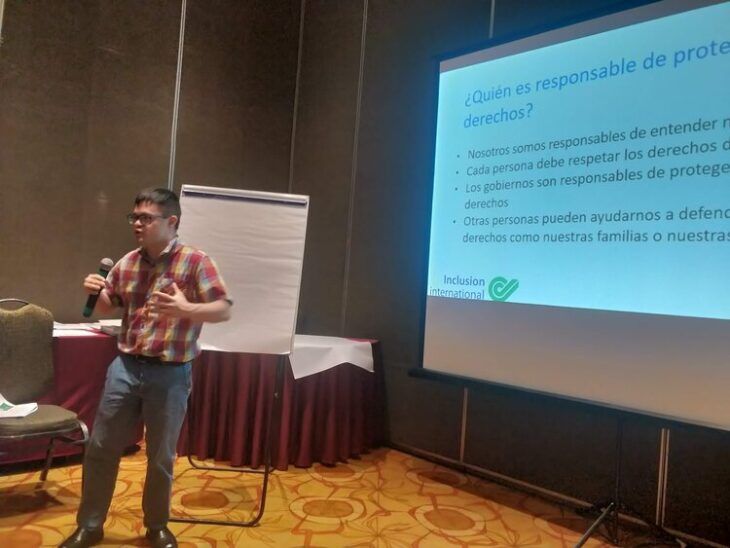 What did we like most about the training?
We were pleased that everyone actively participated, that they gave their views on the topics discussed, exchanged our experiences, that we all share and work together or in groups to achieve the great change we want for our lives and those of other people with intellectual disabilities: a total, full and real inclusion.
Another thing that I liked was that all self-advocates became more aware of their rights as members of society, who own their own lives, and through the teaching and training topics, they learned to defend them and enforce them.