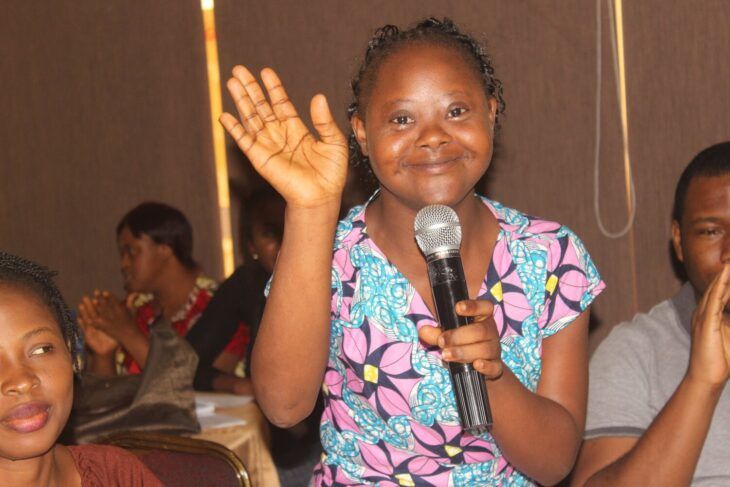 Empower Us is our programme to support self-advocacy leadership to grow.
Empower Us was developed following Inclusion International's global report on Self-Advocacy for Inclusion.
Goals
We know that an important part of making inclusion happen is through strong self-advocates advocating for what they want and need.
We want more people with intellectual disabilities to learn about human rights and advocacy so that they can speak up for inclusion.
We want our members to understand how to support self-advocates to have their voices heard.
Our Empower Us work is led by a team of self-advocate leaders from around the world.
Our Empower Us team gives advice and support to Inclusion International members on self-advocacy.
Activities
We do this by:
Delivering accessible training on human rights, the Convention on The Rights of Persons with Disabilities (CRPD) and how to advocate for rights,
Sharing resources on self-advocacy leadership,
Bringing self-advocates together to share experiences about self-advocacy and learn from one another.
We all share and work together or in groups to achieve the great change we want for our lives and those of other people with intellectual disabilities: a total, full and real inclusion.

Luis Gabriel, Colombia