Empowering Families to make use of community resources for inclusion in education
Inclusive education
Africa
The Americas
Our members will lead on collecting detailed family-level and community-level data and supporting the development of resources for families in local languages. They will also share the project work and learning within their region.
We are working with 3 of our members in Sub-Saharan Africa and 2 members in Latin America to do this small research project.
La Chrysalide (Benin)
Zanzibar Association of People with Developmental Disabilities (Tanzania)
Kenya Association of the Intellectually Handicapped (Kenya)
Sociedad Peruana Sindrome de Down (Peru)
ASNIC (Nicaragua)
Inclusion Africa and Asdown Colombia are involved as regional coordinators.
It will take 15 months, from July 2021 to September 2022.
Goals
Document the strategies that families use to advocate for inclusive education in their communities
Share the strategies with other members in the region, who can support families in their country to replicate them
Create tools for families to advocate for and be local leaders in inclusive education
Connect members to share knowledge on how to translate the voices of families at the grassroots level into national policy advocacy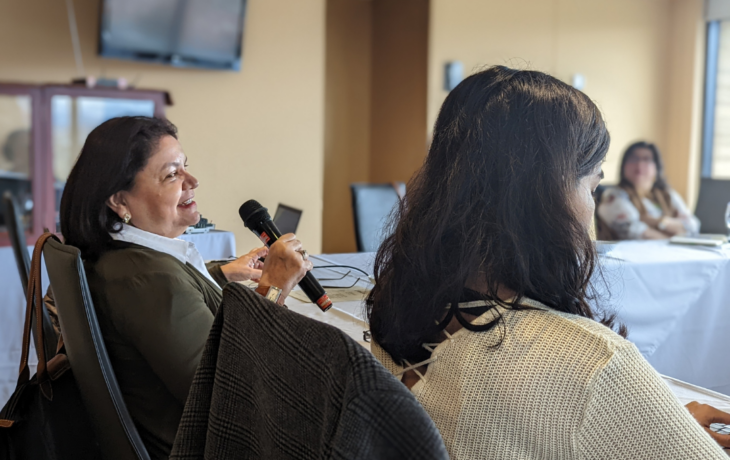 Activities
Identifying and mapping grassroots community mobilization models that link families to other community stakeholders to improve access to inclusive education
Analyse community mobilization models to identify successful models to replicate.
Create resources and guides for families to replicate community mobilization models and to equip families with the technical knowledge to advance inclusive education through these platforms
Build capacity of OPDs to translate the experiences of families advocating for inclusive education in the community into policy innovation at the national, regional, and global levels.
The Inclusive Education Initiative (IEI) is a fund run by the World Bank. The IEI is funded by donors like NORAD (Norway) and the FCDO (UK). The IEI funds programmes that are trying to create technical expertise or resources to help make education systems more inclusive.