Inclusion Works
Inclusive employment
Africa
Asia Pacific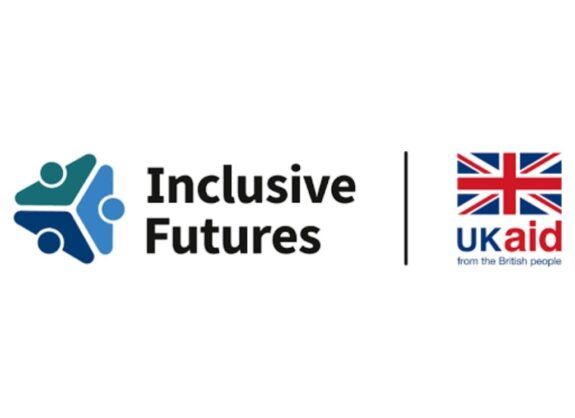 Inclusion Works is a project that is trying to find new ways to help people with disabilities get jobs.
Many different organizations are working together to do this. We are working with businesses, governments, other organizations of people with disabilities, and other organizations like Sightsavers.
Goals
The Inclusion Works project's goals are:
To help find new ways to support people with disabilities get jobs
To get people to work together to do advocacy about including people with disabilities in work
To get employers to try new things to make their workplaces more inclusive
To train people with disabilities in new skills that will help them get jobs
To help organizations led by people with disabilities get stronger
These goals are important because people with disabilities are much less likely to have a real job for real pay than people without disabilities. This means it is difficult for people with disabilities to support their families, and businesses do not get the benefits of their skills.
Inclusion International is working with 5 of our members in Kenya, Uganda, Nigeria, and Bangladesh to help people with intellectual disabilities get jobs.
Activities
We are working with our members to do activities like:
The Empower Us team training self-advocates so that they can do advocacy on inclusive employment
Self-advocates training businesses about how to include them at work
Self-advocates training family members on how their families can support them getting a job
Making new toolkits with information for businesses so they can learn about inclusion
Working with our members to write a big report about the best ways to help people with intellectual disabilities get jobs.
We will work with our members on this project until June 30, 2022.
This project is paid for by the government of the United Kingdom (the UK).
We have really gained a lot of experience in terms of employment for persons with intellectual disablity. For the advocacy funding for self-advocates we are so excited to host workshops [where] self-advocates will get a platform to express their expectations to employers."

Aziza Khan, Kenya