Blog
Self-advocates meet in Egypt to develop network building strategy for the region
Living in the community
Middle East & North Africa (MENA)
In March 2023, a group of 12 self-advocates came together over two days in Egypt. Together the team developed a strategy to build a strong network of self-advocate leaders in MENA.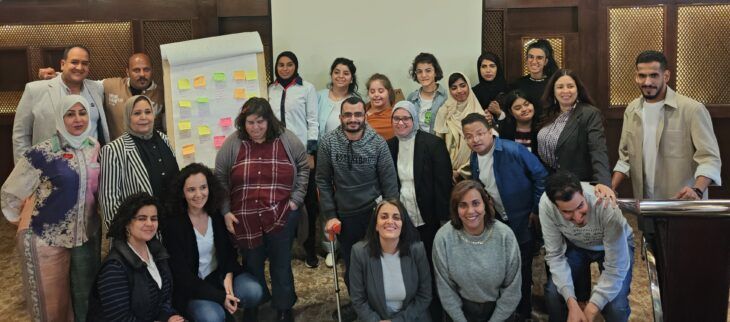 This meeting was planned and co-led by regional representative Chaica from Sharjah City of Humanitarian Services ,UAE, alongside Salma from Alexandria Self-advocacy Resource Centre, Egypt and Mia from LASA, Lebanon.
Over 2 days, self-advocates from Kuwait, UAE, Saudi Arabia, Lebanon and Egypt worked through discussions and activities to create a plan for themselves, their organisations and Inclusion MENA.
The strategy has 8 goals, including having regular online meetings, creating easy information about the work and connecting with new groups through social media.
You can download the strategy here: