Inclusion Matters
Inclusive education
Ending discrimination
Africa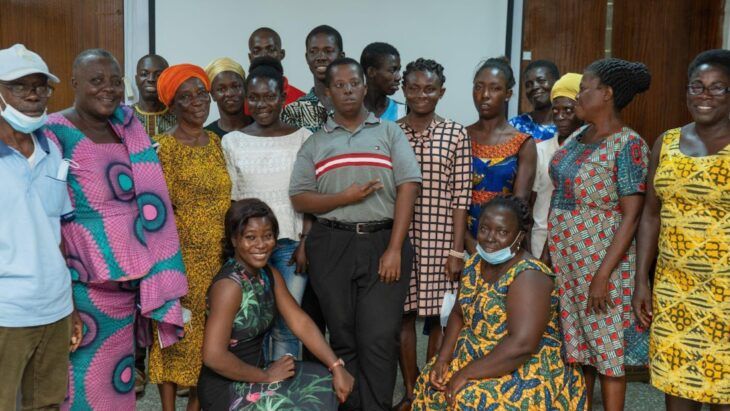 Inclusion Matters is a project to strengthening the disability movement in Ghana, Ethiopia and Rwanda.
Our work in each country builds on of two global programmes run by Inclusion International – Empower Us, and the Catalyst for Inclusive Education.
Inclusion International is working with Inclusion Africa and our members in Ethiopia, Rwanda and Ghana on this project.
Goals
The Inclusion Matters project's goals are:
To help organisations led by people with disabilities get stronger
To help organisations understand and become experts on inclusive education
To support new self-advocacy groups to develop
To build the skills and knowledge of self-advocates
To get people to work together to do advocacy about including people with disabilities in education
These goals are important because children with intellectual disabilities are not included in education. This means it is difficult for people with intellectual disabilities to be included in their communities as they grow up. support their families, and businesses do not get the benefits of their skills.
Activities
We are working with our members to do activities like:
The Empower Us team training self-advocates on leadership and the CRPD so that they can do advocacy on the things that are important to them, like inclusive education
Experts from Catalyst For Inclusive Education are training organisations about inclusive education
Working with stakeholders and families.
Bringing organisations and self-advocates together in the region so they can share their knowledge and experience
We will work with our members on this project until January 2023.
This project is paid for by the government of Norway.
"This project has given me confidence. I have just finished my term as the president of the self-advocates network of Collectif Tubakunde"

Harindintwari Lucien, Rwanda